Learn About Space Shuttle Enterprise
The Fictional Spaceship Comes To Life!
The Enterprise was named after Star Trek's fictional starship the USS Enterprise. It was the first 'Orbiter' built for NASA, in 1976, as part of the Space Shuttle program to perform flight and ground tests. It was originally intended to be fitted out with the systems which would make it 'space worthy', but instead they built other Orbiters and retired the poor spacecraft before it ever even go to space!

Interesting Facts About The Space Shuttle Enterprise!
Initially, the Enterprise was built without rocket engines or a proper heat shield, as it was originally intended to be used for ground and aerodynamic flight testing. As a result, in its initial configuration, it obviously wasn't able to be launched into space, however, it had the ability to be fitted out and become spaceflight ready!
The Enterprise underwent initial ground vibration tests in mid- 1976 so that the engineers could compare modelled data to actual tests.
On a clear September day in, 1976, the completed Enterprise was rolled out and introduced to the world. Fittingly the cast of Star Trek was even on hand for the ceremony!
Throughout 1977, at the Dryden Air Force Base, NASA used the Enterprise for a variety of flight tests intended to check aspects of the shuttle program. The flight testing period, known as the "Approach and Landing Tests" initially saw the Enterprise strapped to the top of a Boeing 747 to evaluate how it performed. The Orbiter was later flown and landed by two pilots after being released by the 747. That's one cool glider!
The following year Enterprise underwent further vibration tests while being mated to a mock-up Solid Rocket Booster (SRB) and External fuel Tank (ET) stack! This was the first time that the major components of the space shuttle system were mated together! These punishing tests were meant to replicate the forces and vibrations experienced during an actual launch!
At the conclusion of the testing the Enterprise was supposed to be returned to the manufacturer to be fitted out to be fully spaceflight ready, but subsequent changes in the new Shuttle Columbia's design meant that it would cost more to do this than just to build a new one from scratch! So the Enterprise would be retired as a museum piece!
So in late 1985, the Enterprise was shipped to Washington, D.C., where it would be on display at the Smithsonian Institution which is where I originally saw it! At the conclusion of the Space Shuttle program in 2011, the shuttle was flown once again past the New York skyline ending up on display at the Intrepid Sea, Air & Space Museum in New York City.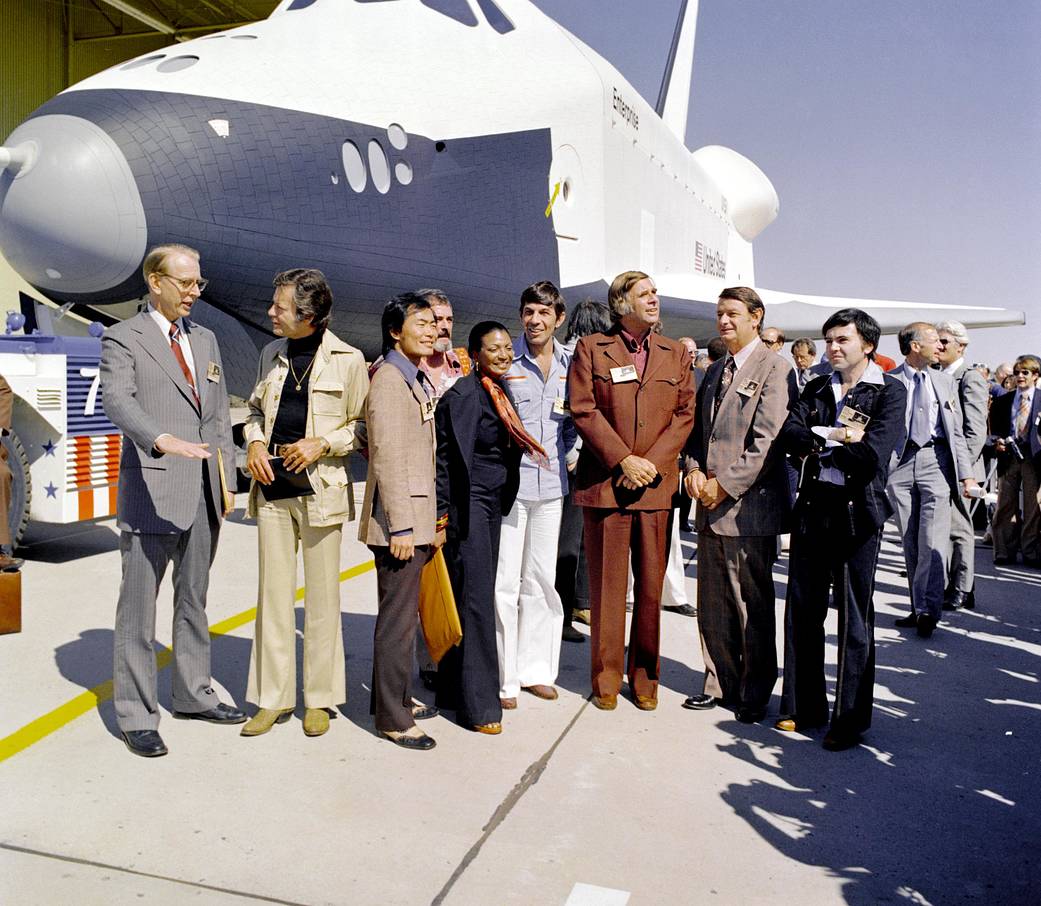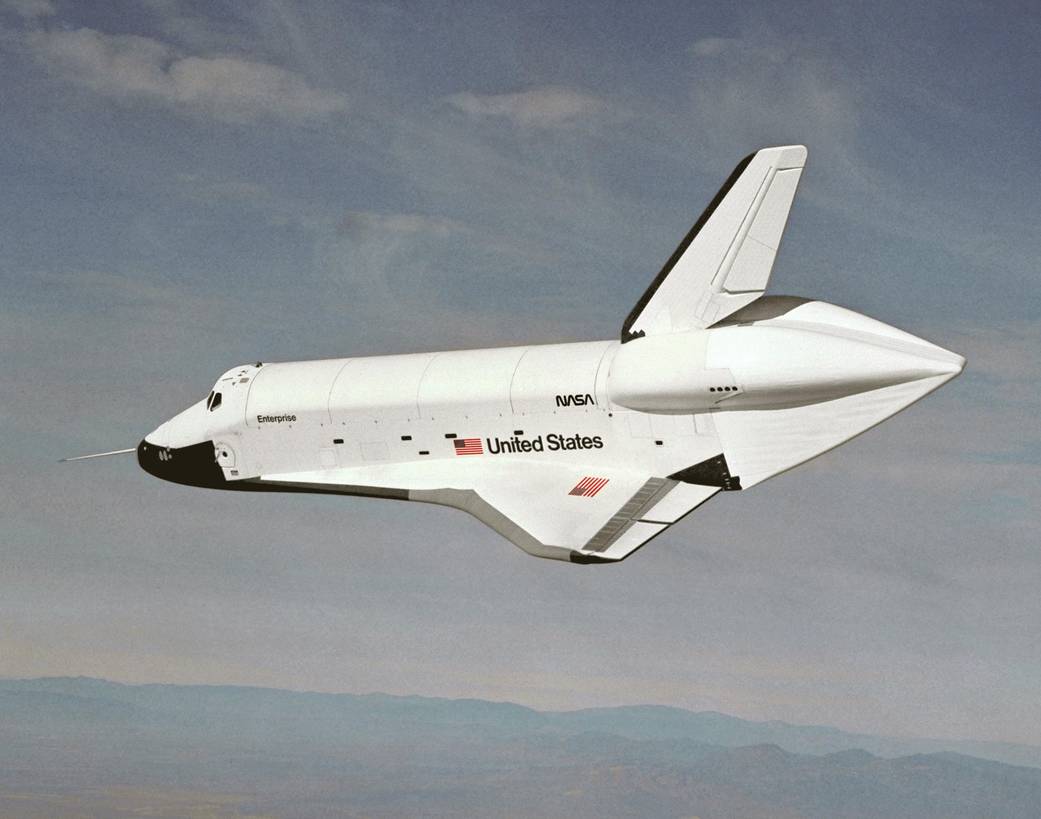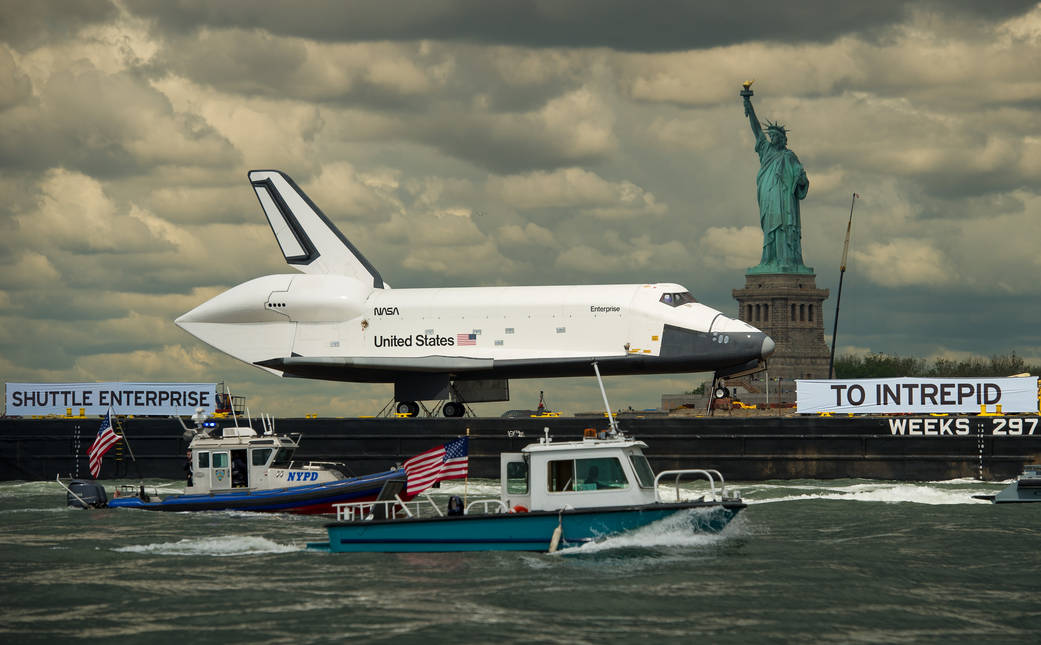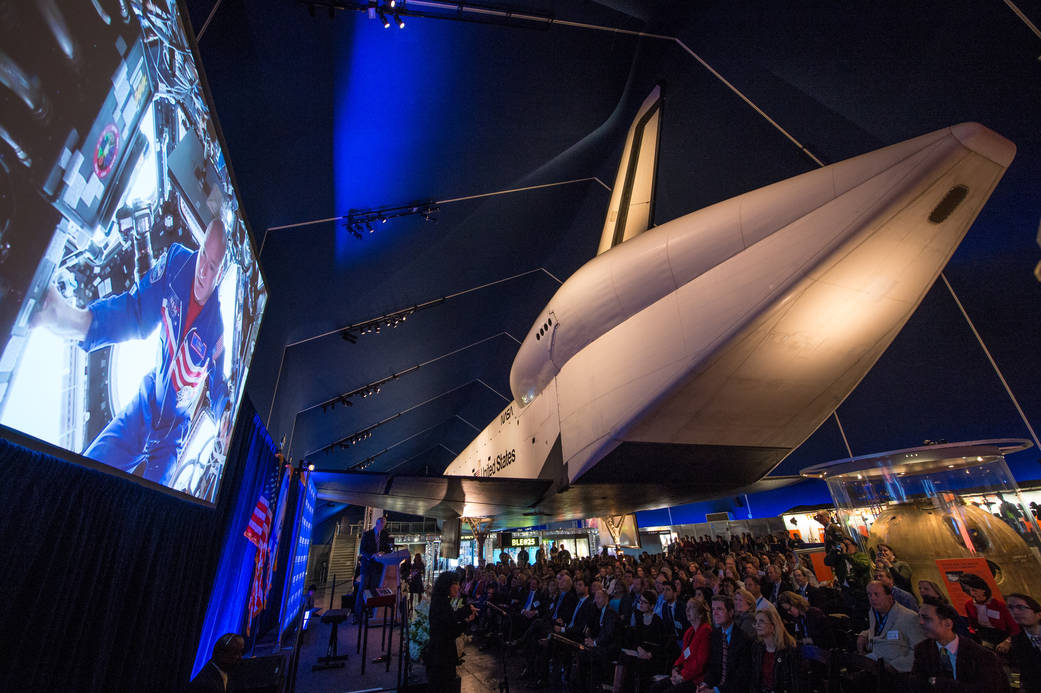 Flight, Approach and Landing
Space Shuttle Enterprise Move to Intrepid
Enterprise Dedication Ceremony