Astronaut John Glenn – First American To Orbit Earth
True American Hero
Before John Glenn was a NASA astronaut he had a distinguished career as fighter and test pilot for the US Navy. In 1959 he was selected to be one of the Mercury Seven - NASA's first astronauts. In 1962 aboard Friendship 7, he became the first American to orbit Earth but would leave NASA two years later to become a U.S. senator. John would fly to space again in 1998 aboard the Discovery space shuttle.

John Glenn's Early Career
John Glenn was born in Ohio and left college to join the military to be a marine pilot when the United States entered World War II. John would shoot down three enemy planes during his combat missions in the Pacific and Korea and would set a speed record as a test pilot during his transcontinental flight across the United States.
The Mercury Seven And America's First Orbital Flight!
Following a series of gruelling tests, John Glenn was selected as one of NASA's first astronauts as part of the "Mercury Seven" group, beating out other military test pilots. Despite missing out on becoming the first American in space (to Alan Shepard), John would become the first to orbit the Earth in his Friendship 7 spacecraft and a national hero in the process. His February 20th 1962 spaceflight lasted five hours as he completed 3 orbits of the Earth.
Life After NASA
Two years after John's historic Mercury spaceflight, he retired from NASA and later the Marine Corps, to pursue a political career. John won the Ohio Senate seat in 1974 and served as a Senator for 24 years until January 1999!  He would also run for the Democratic Party's nomination to become president in 1984 but lost to Walter Mondale.
Becoming An Astronaut Once Again
In 1998, NASA revealed that the 77-year-old Ohio Senator John Glenn would fly aboard the Space Shuttle Discovery STS-95 mission. The flight would occur 36 years after his initial spaceflight with the purpose of studying the effects of spaceflight on the elderly body. This successful flight also made John the oldest person to ever fly in space.
Awards and Passing
John Glenn would receive numerous awards and honorary doctorates for his distinguished career. In 1990, John was admitted into the Astronaut Hall Of Fame and in 2012 received the Presidential Medal of Freedom – America's highest honour.
On December 8th, 2016, John Glenn passed away at the age of 95. He was the last surviving Mercury Seven astronaut.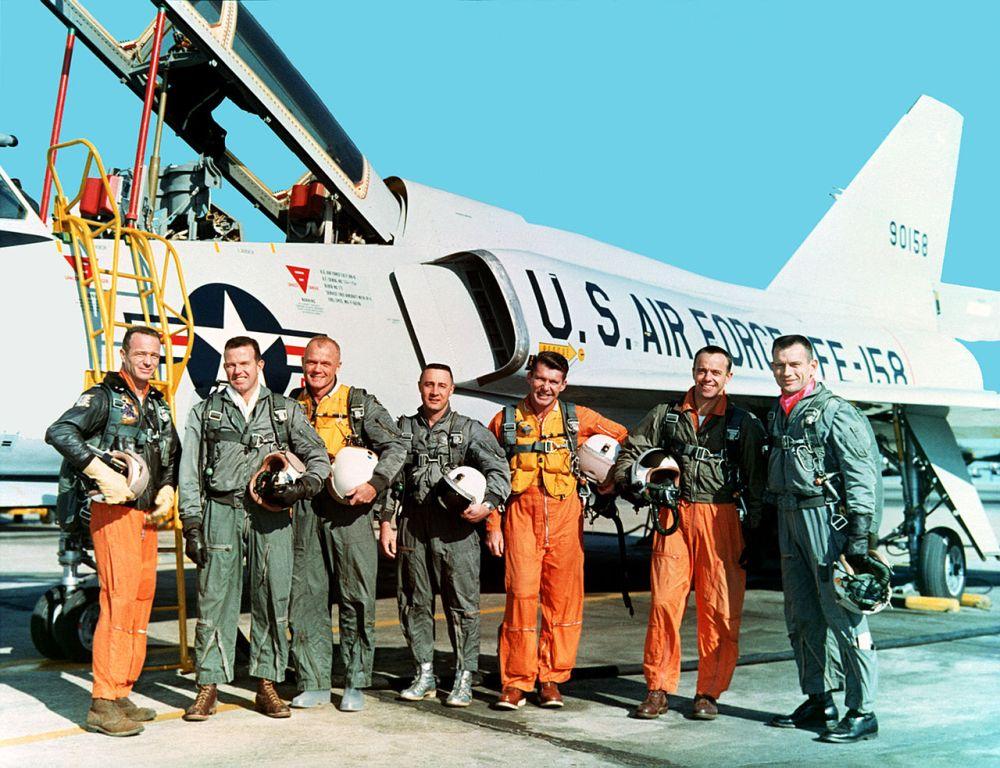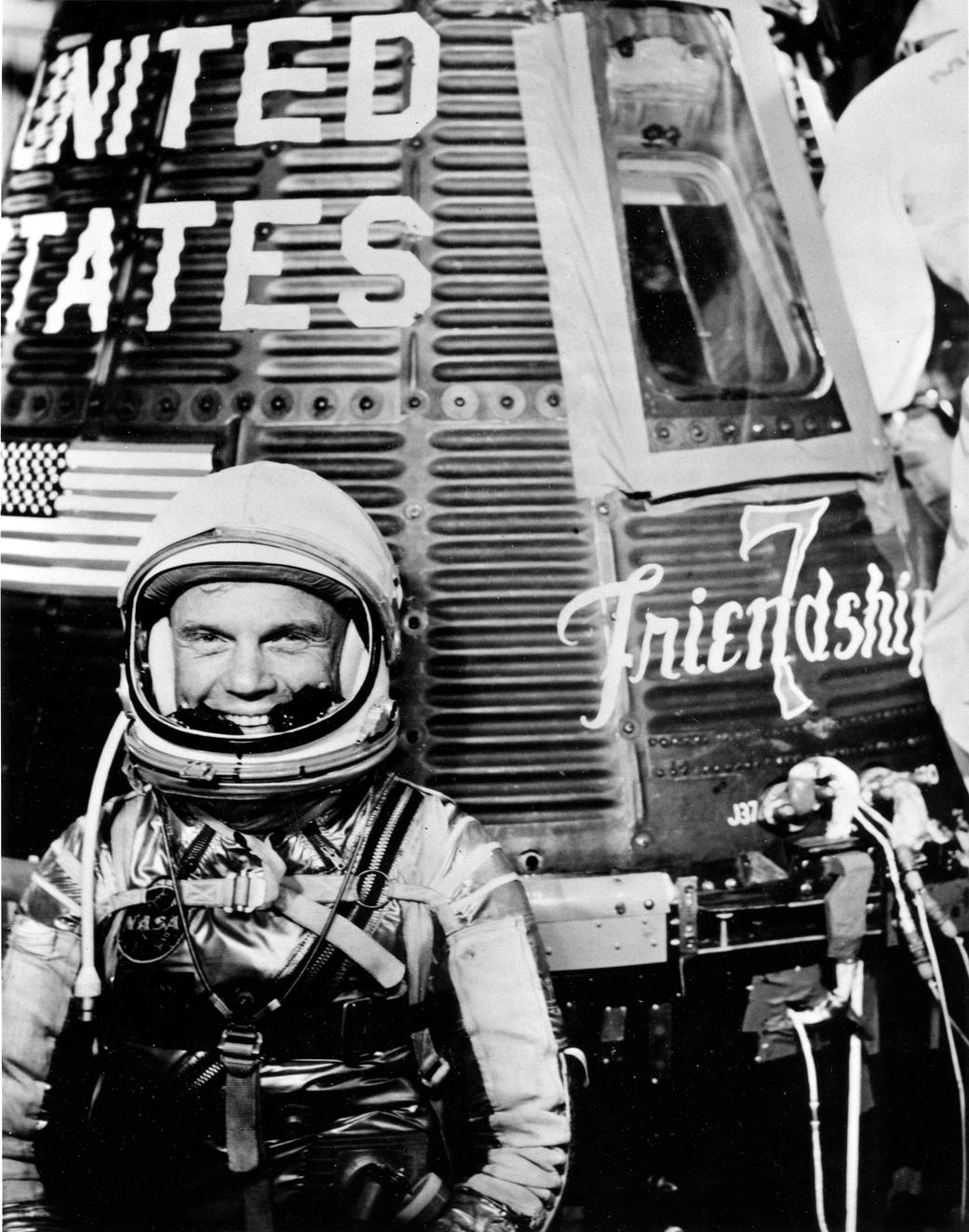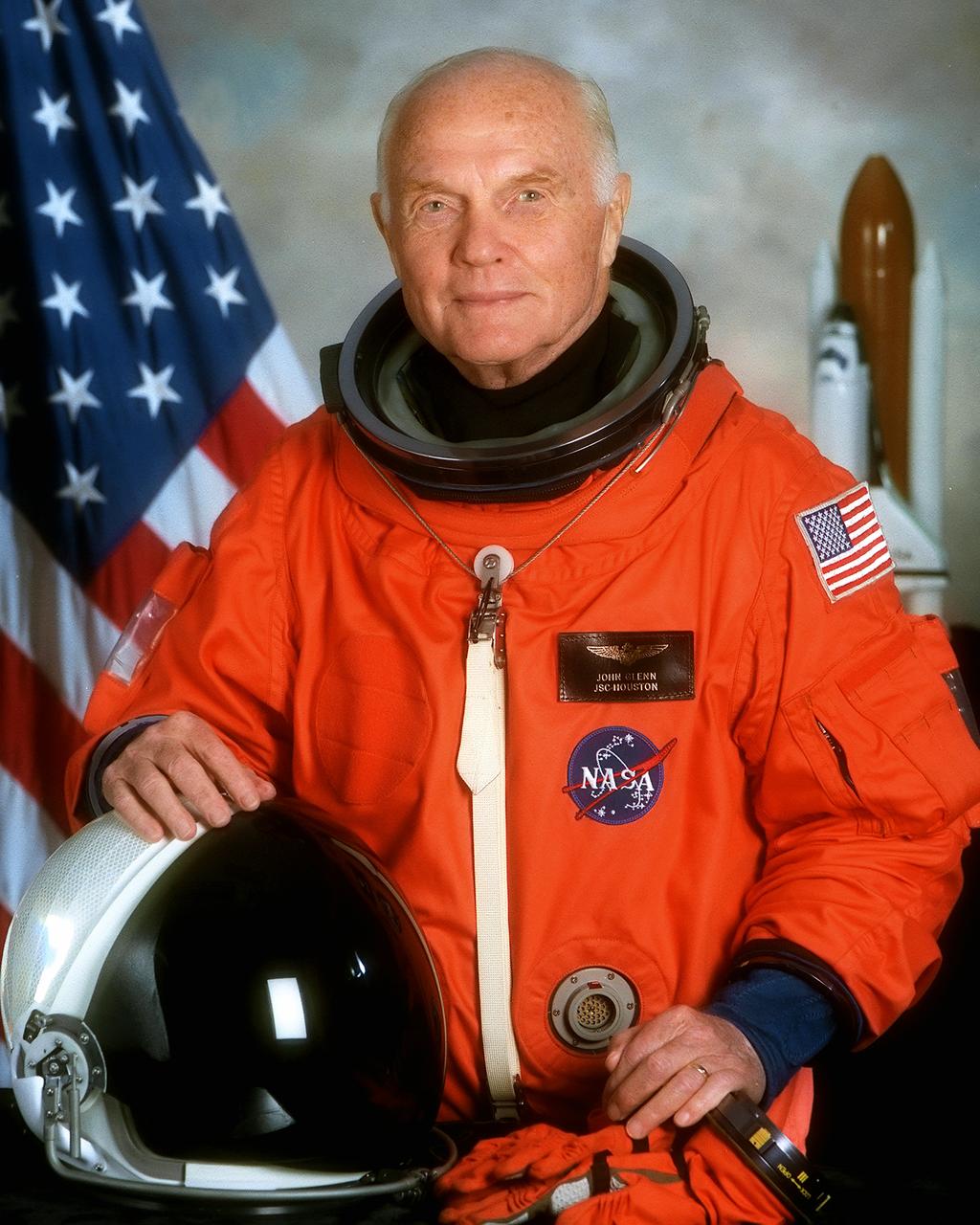 NASA's Astronaut Test Pilots
Astronaut John H. Glenn Jr.
Presidential Medal of Freedom