The Sun Studying Ulysses Spacecraft
Viewing The Solar Poles
The Ulysses spacecraft was designed to study the Sun's polar regions, solar wind and the three-dimensional nature of the Sun's radiation. To achieve this, the probe performed the first gravity assist manoeuvre around Jupiter to enter a polar orbit around the Sun. Launched in 1990 from the space shuttle Discovery, the Ulysses mission was planned to last 5 years but would exceed expectations by lasting over 18 years.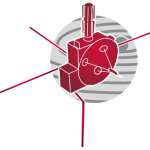 Ulysses Spacecraft Fast Summary Facts!
Type:  Orbiter
Destination: Sun
Status:  Decommissioned
Launch Location:  Cape Canaveral, Florida
Launch Date:  October 6th 1990
Arrival Date:  June 30th 2009
Mission Duration:  Planned 5 years, Extended to 18 ½ years
Interesting Facts About The Ulysses Spacecraft
Ulysses' objective was to study and map the solar wind (and radiation) that streams non-stop from the Sun's poles which had never been studied before. The Sun's solar wind produces a huge bubble in interstellar space called the heliosphere. It was able to do this nearly 4 times longer than originally planned.
The probes electronics were powered and heated by a radioisotope thermoelectric generator (RTG).
The scientific instruments onboard were able to detect and measure the solar wind particles, magnetic fields, energetic particles, radio and plasma waves, dust and gas, X-rays, and gamma rays.
The Ulysses spacecraft was launched into low-Earth orbit (LEO) in the payload bay of the shuttle Discovery, on October 6th
Once in LEO, the Ulysses set course for Jupiter, arriving in February 1992 where the probe performed the gravity-assist manoeuvre that swung it south, away from the ecliptic plane, into its unique solar orbit that would take it over the sun's south and north poles.
This would not be a sungrazing mission though, as Ulysses was 300 million kilometres (2.0 AU) above the Sun's poles when passing over them.
Ulysses' orbit around the Sun, which takes it out past Jupiter, takes 6 years to complete.
The Ulysses spacecraft completed three passes of the Sun's north and south poles over its 18+ year mission.
One of the key discoveries was that the strength of the solar wind has grown steadily weaker since the Space Age!
Another discovery Ulysses made was that the polar regions of the Sun are cooler and their solar wind travels at a uniform speed of 750 km/s (1.68 million mph); twice as fast as the wind that emerges from the Sun's equatorial zone!
The probe also crossed the paths of several comet tails, analyzing their ion components.
Ulysses was a joint ESA/NASA mission. With the partners providing various spacecraft components and launch services.
A joint ESA/NASA team at the Jet Propulsion Laboratory (JPL) managed the probes operations and data management, with the Ulysses spacecraft tracked by NASA's Deep Space Network.
Ulysses was finally deactivated on 30 June 2009 after its planned 5-year mission lasted 18 years, 8 months and 24 days.