Haumea – The Football Shaped Dwarf Planet!
The Goddess Of Childbirth
Discovered in 2004, Haumea was classified as a dwarf planet that orbits beyond Neptune in the Kuiper Belt. It's unique for it's fluctuating brightness due in part to its high rotation rate of only 4 hours which has resulted in it becoming distorted into a triaxial ellipsoid!

Fast Summary Facts About Haumea
Discovered: Disputed, either March 2003 or May 2004
Name: Haumea - the goddess of childbirth and fertility in Hawaiian mythology
Size: 1,960 x 1,520 x 996 km
Number of Moons: Two (Hi'iaka & Namaka)
Rotation: Only 4 hrs!
Distance From Sun: 43 AU (varies between 35 – 51 AU)
Length of Year: 285 Years
Surface Temperature: -225 °C (<50K)
Other Interesting Fun Facts About Haumea!
When Haumea was discovered, it was the 5th dwarf planet after Pluto, Eris, Ceres and Makemake to be found and is the 3rd closest to the Sun.
Haumea has a radius that is about half of Pluto's with 1/3rd the mass.
Haumea is a plutoid (a dwarf planet orbiting outside of Neptune) which is classed as a dwarf planet and orbits in the icy Kuiper Belt.
It is the largest member of the Haumea collisional group which likely formed billions of years ago after an impact involving Haumea.
The massive impact also likely resulted in the formation of Haumea's two moons and its rapid rotation.
Haumea rotates faster than any other (object over 100km) in the solar system, so fast that it has resulted in it stretching into the shape of a football. If it rotated much faster it would likely split itself in two! Crazy!
If Haumea didn't rotate so fast, due to its gravity it would likely settle into a sphere like the other dwarf planets.
The dwarf planet is believed to be comprised of mostly rocky material with a surface layer of water ice.
In 2009, scientist discovered that Haumea had a large red spot on one side of its bright white surface which may represent an impact feature and possibly a mineral or organic compound rich area. The reddish colour could be the remains of the impactor or internal minerals of Haumea itself, closer exploration is required to determine its origin.
If humans were to send a spacecraft for an exploratory flyby it has been calculated that the journey to this Kuiper belt object would take at least 14 years, even with a Jupiter gravity assist. More powerful and lighter space probes are required if we'd want to reduce the travel times to these distant objects.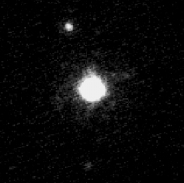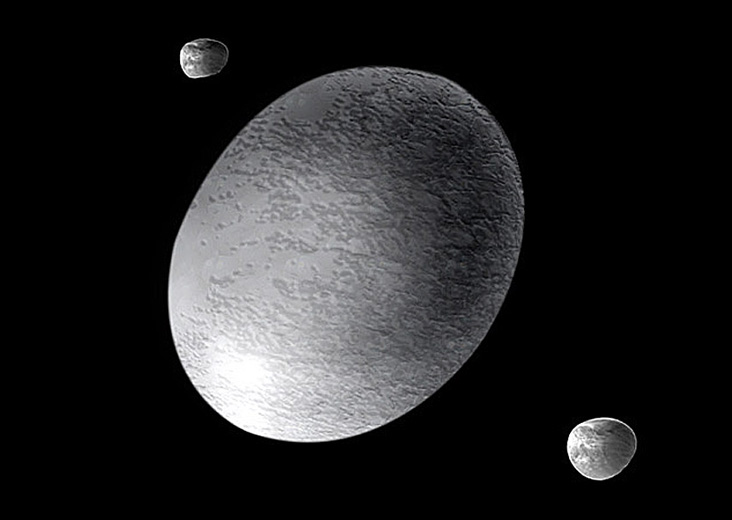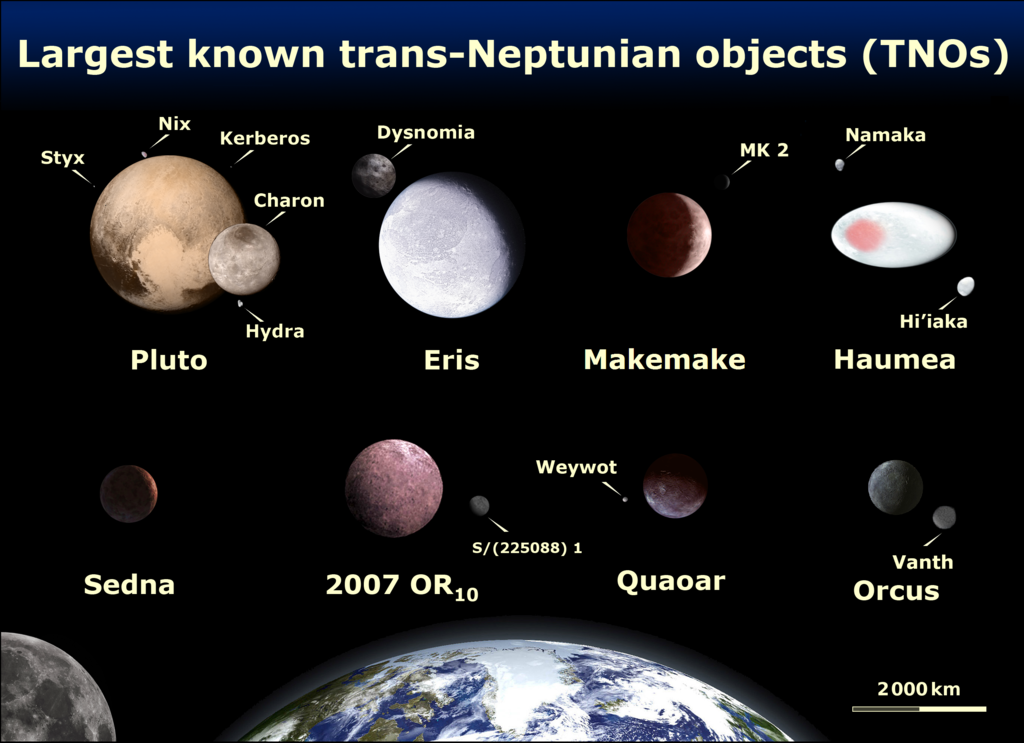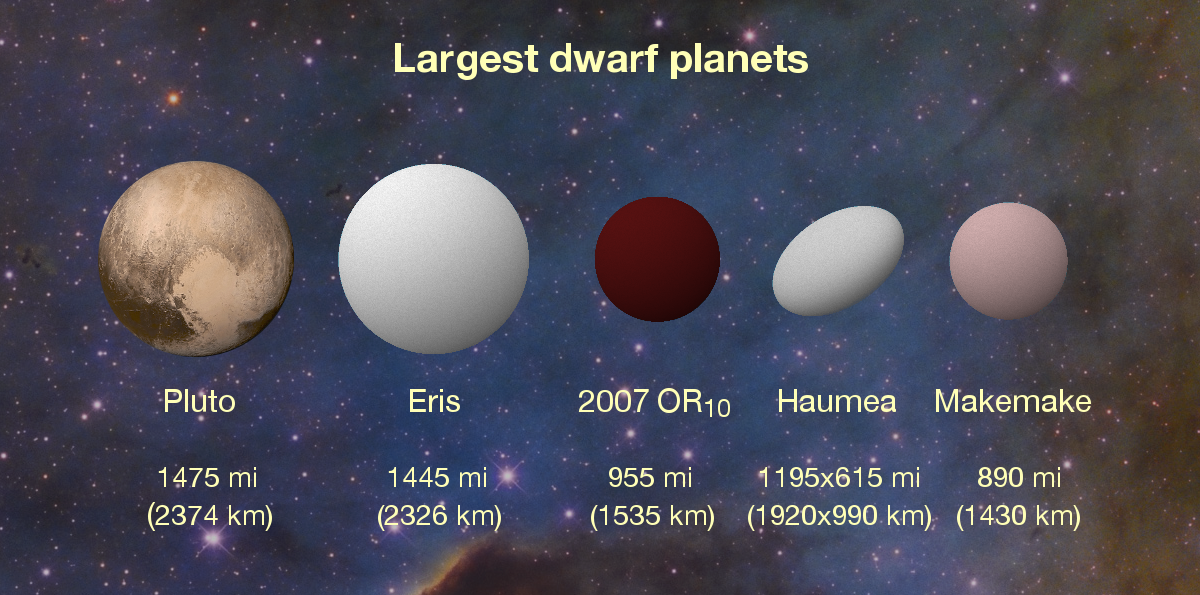 Largest known Dwarf Planets
The Trans-neptunian objects